3D laser scanning
3D laser scanning is a very fast and accurate way of acquiring asbuilt data from real world objects and enables engineers / architects to work on sites remotely, design accurately and reduces clashes.
3D laser scanning explained
3D laser scanning is a process that captures the exact shape and dimensions of a space or building by using laser technology to create highly accurate 3D models, architectural drawings, layouts, sections and elevations as well as orthophotos. In architectural services, 3D laser scanning is commonly used for surveying and mapping existing buildings, historical preservation and other architectural projects in heritage.
We provide 3D laser scan as-built data, BIM collaboration, and door, window, column, and casework detailing. In addition, we offer reflected ceiling plans, façade drawings, façade inspections, and BOMA calculations, all of which are cost and time-effective techniques for obtaining 3D data about physical structures of various shapes and sizes.
This advanced technology uses 3D laser scanners to capture detailed information about a physical space or structure, which is then converted into a point cloud that can be utilized to create a highly accurate 3D model. It is mostly used in a variety of architectural projects such as design, planning, documentation, modelling, renovation and inspection.
With offices in New York, Solvotek International is a leader in 3D laser scanning for architectural services. To fulfill your needs, we provide 3D laser scan as-built data, 2D drawings or 3D BIM models in a variety of formats. Call us if you want to learn more!
The introduction of laser scanning and point cloud technology has revolutionized the Architecture, Engineering and Construction (AEC) industry. These technologies have significantly improved the process of recording and analyzing existing building data, making it easier and faster to obtain detailed 3D information and make precise measurements. Laser scanning and photogrammetry are popular point cloud reconstruction techniques that enable the capture of the geometry and appearance of a targeted structure. Laser scanning is a particularly powerful technique that can provide millimeter-level accuracy and high speed scanning of large structures in the AEC industry.
Laser scanning as-built BIM is an increasingly common approach used in the AEC industry to produce clear 3D information in the form of high-density point clouds. Point cloud data from laser scanners is the simplest form of 3D information, representing coordinates and the texture of a real-world scene. This real data can then be used to create a 3D geometric model of the structure, allowing for more accurate design and analysis for renovation purposes. In addition, recent research efforts have focused on developing strategies to automate the process of reconstructing building information models (BIM) from laser-scanned point clouds. This technology has the potential to revolutionize the AEC industry by reducing time and costs, improving workflow efficiency, and increasing accuracy.
Process of 3D Laser Scanning Services
The process of creating 3D as-built documentation or 3d real data involves capturing accurate measurements of an existing building or structure and then creating a digital 3D model that represents the as-built state of the structure. The product created does not have to be a 3D model, it can vary according to the needs of the client and the project.
The process of 3D laser scanning starts with accurate site planning.
Site Planning:
Optimal scan locations play a crucial role for capturing point cloud data of the site with maximum coverage and minimum data size. Solvotek International teams have extensive experience in historical preservation or renovation projects for planning scan locations,
Data collection:
The next step in creating 3D as-built documentation is to collect accurate data of the existing structure. This may involve using various equipments such as terrestrial laser scanners, SLAM based mobile laser scanners, and photogrammetry to capture the whole site with precise dimensions and color information.
Data processing:
Once the data has been collected, it needs to be processed and converted into a digital format that can be used to create the desired product. This involves registration, coloring, filtering and exporting the data for further use. Even though most of the laser scanner manufacturers have cloud to cloud or similar automatic registration algorithms in their equipment or software, for precise projects we do use target registrations that are connected with control networks to deliver the best quality point cloud data. Target based registrations allow us to use bundle adjustment methods so that we can have thousands of scans registered together with rms of under 5 mm.
Coloring is an automatic process for scanners with integrated cameras. But if we need to capture more detailed color information using professional cameras, than we do the coloring of the point clouds using photogrammetrical techniques.
Filtering is a really important step especially for phase based laser scanning systems. The unwanted data that is caused by fog, rain, steam, material of the objects, or reflections from windows/mirrors should be filtered out before exporting the point cloud data to further process.
End Product:
The next step is to create a useful end product for architectural use. This can be a 3D BIM model, 2D drawings, layouts and orthophotos. Even though there are software that aid us to generate semi automated BIM models, we still have to do the conversion from point cloud to BIM model by experienced team members. For the architectural firms that are working in 2D, laser scanners still offer a lot of possibilities. We use 3D point clouds to create accurate layouts, sections, plans, and facade drawings.
For historical preservations projects, the end product can be a 3D textured mesh model. In that case we may use laser scan and photogrammetry together to create highly detailed digital twins of the heritage buildings or monuments.
Quality Control and Validation:
Once the 3D model has been created, it needs to be validated to ensure that it accurately reflects the structure as it was built. This may involve comparing the model with the original data and making adjustments where necessary.
Documentation:
The final step is to create detailed documentation of the end product, including drawings, plans and specifications that can be used for various purposes such as renovation, maintenance or compliance with building regulations.
In general, the process of creating 3D as-built documentation requires a combination of technical expertise, specialized equipment and software tools to capture the right data and create an accurate digital representation of the existing structure.
Benefits of 3D Laser Scanning for Architecture
This technology can help architects and designers to visualize and plan their projects more accurately, identify potential structural issues or limitations, and reduce the risk of human error in measurements and documentation. The 3D point cloud model, which is composed of highly precise coordinates with high density, serves as the reference for creating layouts, sections and elevations. Additionally, 3D laser scanning technology can be used for digital preservation of existing architectural buildings and heritage sites as it allows for accurate documentation of intricate details and architectural features.
For architects, having 3D data has multiple benefits:
Improved visualization:
3D point cloud can allow architects to create realistic and detailed visualizations of their designs, helping them better communicate their ideas to clients, stakeholders and contractors.
Improved design accuracy:
With 3D data, architects can create more accurate and detailed designs, which can help reduce errors and ensure that the final product meets the required specifications.
Increased efficiency:
Using 3D point cloud data, architects can streamline the design process and reduce the need for manual measurements and calculations, saving time and increasing productivity.
Better collaboration:
3D point clouds can be easily shared and accessed by multiple stakeholders, which can facilitate better collaboration between architects, engineers, contractors and clients. Not to mention that it can be viewed digitally and simultaneously by stakeholders!
Improved cost control:
With 3D real world data, architects can create more accurate cost estimates and better understand the impact of design changes on project budgets, which can help prevent cost overruns.
Simulations and analysis:
3D data can be used for simulations and analysis to test and optimize designs before construction, which can help identify and address potential issues early in the process.
Overall, having 3D data can provide architects with a powerful tool to improve the design process, increase accuracy and enhance collaboration and communication with stakeholders. The architects we work with frequently request façade drawings, floorplan, sections and elevations. Solvotek International has all the experience and technical background to meet the needs of your project.
3D laser scanning in architecture is used for
Scan to BIM
BIM collaboration
Site Plans
Sections
Layouts / Floorplans
Reflected Ceiling Plans
Sections
Elevations
Façade Drawings
Façade Inspections
BOMA calculations
Door, Window, Column, Casework Detailing
Solvotek Deliverables
3D Pointcloud Data
2D CAD Drawings
3D BIM Models
3D Mesh Models
Orthophotos
Architectural Drawings
Layouts, Floorplans
Section and Elevation Drawings
Façade Drawings
Our 3D laser scanning services for other sectors
We provide 3D laser scanning services all across AEC sector. We are working with contractors, subcontractors, freelancers, architecture design firms, industrial plants, energy companies, mechanical engineers, BIM managers, marine engineers…etc.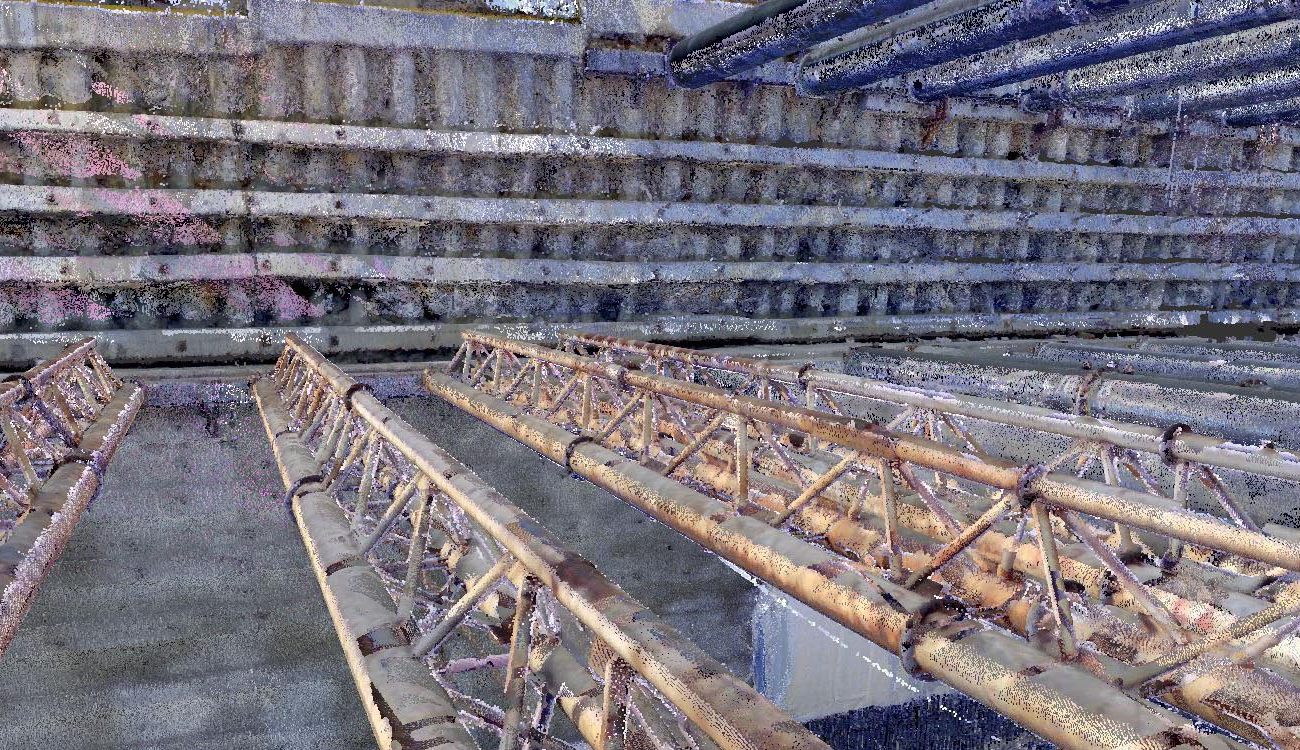 3D laser scanning services for Construction
This specific technology is now being used by many sectors in the construction business since it offers several advantages over traditional surveying methods. Despite having a somewhat greater initial cost, it requires less work, takes less time, and produces results with exceptional precision. Clash detection is one of the key benefits of using laser scanning in construction projects. By creating a 3D model of the structure using the scanned data, it becomes possible to identify potential clashes between different components or systems before construction begins. This can help to avoid costly and time-consuming rework later in the construction process, as well as minimize the risk of delays or errors that can impact the overall project timeline and budget.
Clash detection can also help to improve collaboration and communication between different teams working on the project, such as architects, engineers, and contractors. By identifying clashes early on, teams can work together to develop solutions that meet the needs of all stakeholders and minimize the impact on the overall project design.
3D BIM verification

Progress Reports

Floor Flatness Analysis

Scan to BIM

Asbuilt Data for Construction

Bridge and Tunnel Surveys

Deformation Analysis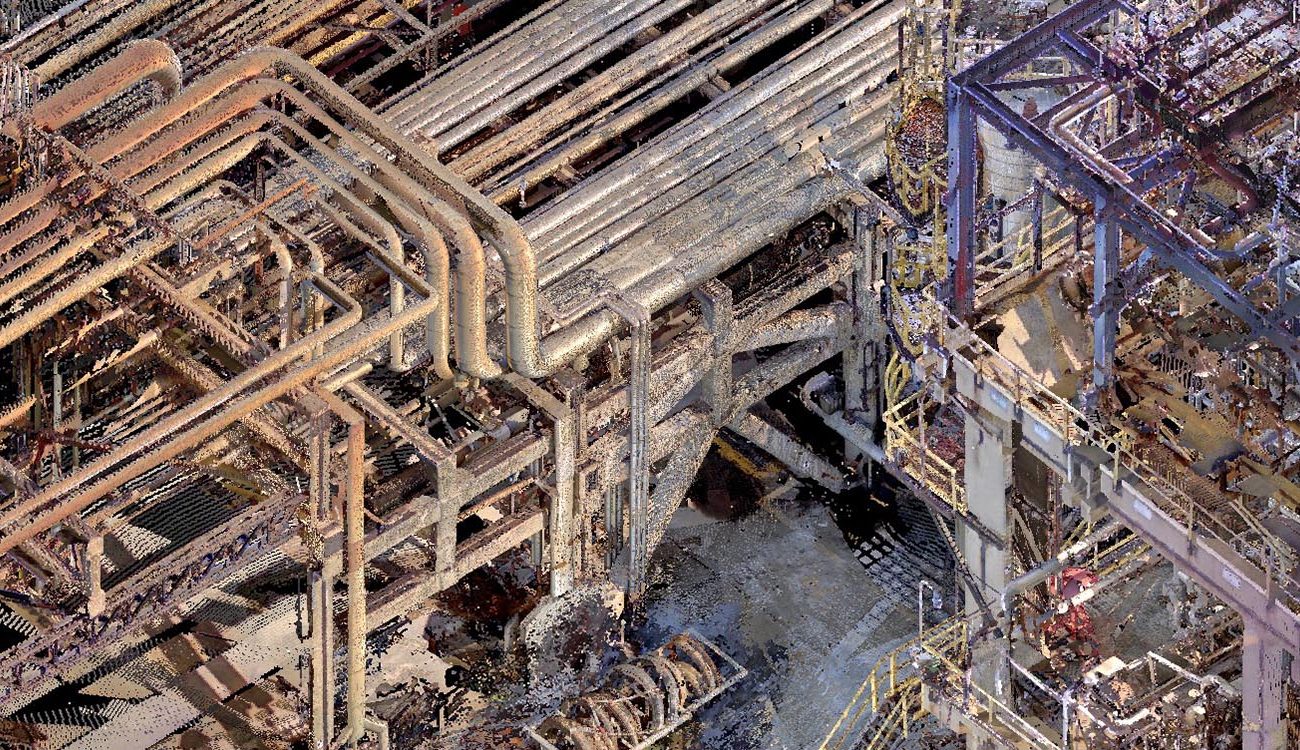 3D laser scanning services for Industrial Plants and Facilites
3D laser scanning technology has revolutionized the way industrial engineering companies and project owners collect and analyze data in existing facilities or industrial plants. In the past, collecting as-built data was a time-consuming and labor-intensive process that often required multiple site visits and manual measurements. With 3D laser scanning, a single scan can provide an incredible amount of information about existing conditions of your industrial plant, leading to more accurate and efficient engineering projects. We specialize in 3D laser scanning for industrial plants and facilities and use a variety of scanning platforms, including terrestrial laser scanners, handheld scanners, airborne or vehicle-based mobile scanners, and close-range scanners, to provide high-quality 3D laser scan data or 3D models in multiple formats that meet your specific needs.
Having a 3D laser scanning service in hand provides more accuracy, more speed, lower costs and better coordination for the teams and managers working on the project. Your project is in safe hands from the kick off until the end of your project.
3D Plant Models

Intelligent PDMS / E3D models

Oil & Gas Plant 3D asbuilt scans

Facility 3D scans

Digital Twin

Asbuilt Data for Revamp Projects

Tank Inspections

Deformation Analysis

Coke Drum Inspections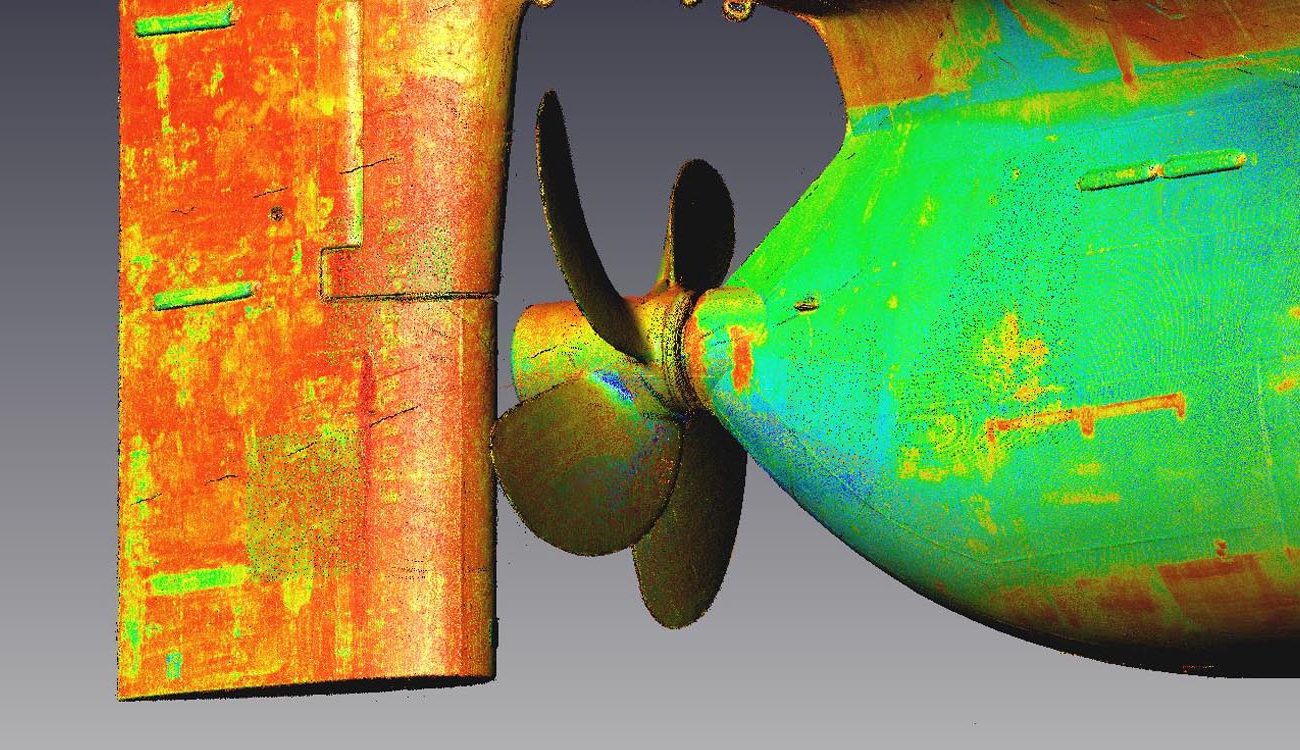 3D laser scanning services in Marine
Our marine industry-focused 3D laser scanning solutions are customized to meet the specific requirements of each project. Our range of services includes 3D laser scanning for various applications, such as ballast water treatment, tank calibration of ships, reverse engineering of vessels lacking proper as-built documentation, hull and propeller modeling, and existing condition surveys for yachts. 3D scanning process leverages efficient technology, which eliminates the need for manual labor to measure physical objects or environments. With our 3D laser scanning services for marine, design documentation is highly precise, helping to save time and costs in shipbuilding projects. Most of are solutions are ideal for creating tank models, hull and deck models, propeller models, reverse engineering, tank calibrations, ballast water treatment projects, and for documenting shipyards.
3D real data in marine services provides a more efficient and accurate approach to ship design, construction, and maintenance, ultimately leading to cost savings, improved safety, and better collaboration among project teams.
3D Tank Models

Hull Models

Propeller Models

Reverse Engineering

Ship Interior As built Models

Tank Calibrations

Ballast Water Treatment Projects
Get in touch with Solvotek International
We welcome you to contact us for more information about any of our product or services.

368 9th Ave. 5th Floor Room 124
New York, NY 10001

Monday - Friday
8 am – 5 pm